Director's Message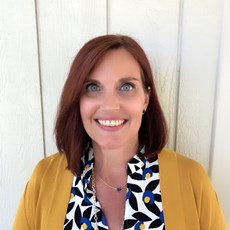 Welcome to the Clinton Corner Family Campus (CCFC) Webpage! We are the site for the GGUSD State Preschool program, along with three Adult Education ESL classes.
Our state preschool program is a half-day, 3-hour program with sessions in the morning and afternoon. Families must qualify for our program based on family size and family income.  For the 2020-2021 school year, children must be born between 12/3/2015 and 9/1/2017. We are currently enrolling new students, so please call us for more information!
We are still registering  for the 2020-21 school year.  The birth-dates for 2020-21 are 12/3/2015-9/1/2017. Please come in  to complete an Interest Form.
GGUSD State Preschool classrooms are currently located on the following Elementary School campuses:
Brookhurst, Carver, Clinton Corner Family Campus, Heritage, Lawrence, Murdy, Peters K-3, Rosita, Russell, Skylark and Violette.
CCFC also has three Adult Education ESL classes that meet Monday through Thursday from 8:15-11:15 and 12:00-2:30. The classes are available at no cost. Please contact our office or Lincoln Education Center for specific session dates. Registration and testing take place at CCFC.
Clinton Corner Family Campus is located at 13581 Clinton Street, Garden Grove 92843. Our office is open from 7:30-4:00 Monday through Friday. If you have questions, please contact us at 714-663-6298.
Emma Druitt, Ed.D
Director Preschool Programs
Clinton Corner Family Campus

OUR SHARED GGUSD VISION
We are committed to preparing all students to be successful and responsible citizens who contribute and thrive in a diverse society.
OUR SHARED GGUSD MISSION
To ensure student success, we will provide a rigorous and supportive academic experience that motivates all learners to meet high expectations.